Teen Suicide Prevention: Risk Factors
These risk factors are not uncommon; they become dangerous when they exist in combination. Some of these risk factors are 'fixed' or unchangeable, while others are considered 'variable' and can be changed. By eliminating some of the variable factors, the risk for suicide can be temporarily lowered. One of the most effective ways to lower risk is to recognize when students are at elevated risk, and get them to a resource person who can assist them in developing more permanent risk reduction strategies.
Demographic Factors
Among youths between 15 and 19 years of age, white males have the highest suicide rates and African-American females have the lowest. Between 1981 and 2004, the suicide rates increased 51% for children between 10 and 14 years of age.
Age
Sex
Race
Sexual orientation
Clinical Factors
Youths diagnosed with some type of emotional problem or with a history of drug/alcohol abuse are in a more vulnerable category. A previous attempt is one of the most important risk factors, especially when combined with other risk factors.
Psychiatric history
Drug or alcohol use
Previous attempt
Personal and Family History
A personal history that includes physical or sexual abuse elevates risk. A family history that includes suicide also increases risk.
History of abuse
History of suicide
Exposure
To suicide (personally or in the media)
Death of peer under any circumstance
Recent, Severe Stressors
Loss
Trouble
Change — transition
Personality Factors
Certain personality factors can also elevate risk, because they lead to poor judgment and compromise problem-solving skills.
Impulsive
Immature
Anxious worrying
Aggressive behavior — especially outbursts of rage
Access to Means
More Suicide Prevention and Awareness Resources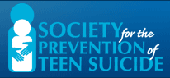 Asian-Pacific-American Heritage Month
May is Asian-Pacific-American Heritage Month! Don't overlook this opportunity to study and enjoy activities about the history and culture of Asian-Pacific American communities.
Top 10 Galleries
Explore our most popular Top 10 galleries, from Top 10 Behavior Management Tips for the Classroom and Top 10 Classroom Organization Tips from Veteran Teachers to Top 10 Free (& Cheap) Rewards for Students and Top 10 Things Every Teacher Needs in the Classroom. We'll help you get organized and prepared for every classroom situation, holiday, and more! Check out all of our galleries today.
May Calendar of Events
May is full of holidays and events that you can incorporate into your standard curriculum. Our Educators' Calendar outlines activities for each event, including: Children's Book Week (5/13-19), Biographers Day (5/16), and Memorial Day (5/27). Plus, celebrate Asian-Pacific-American Heritage Month, Clean Air Month, and Physical Fitness & Sports Month all May long!
Common Core Lessons & Resources
Is your school district adopting the Common Core? Work these new standards into your curriculum with our reading, writing, speaking, social studies, and math lessons and activities. Each piece of content incorporates the Common Core State Standards into the activity or lesson.